Bio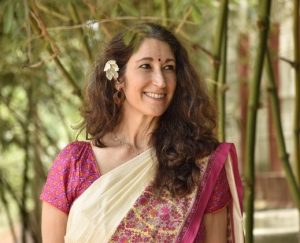 I walked away from a lucrative career in Silicon Valley in 2001 to move to a rural village at the base of Sangre de Cristo Mountains where for the past twenty years I have dedicated myself to spiritual studies, teaching, writing—and now art.
During Covid I started painting as an extension of my sādhanā or spiritual path. Over seven weeks, I painted daily, producing twenty-one acrylic paintings. I finished the series during Navaratri, the nine nights of Goddess Durga.
My paintings represent my deep love of the Divine. As a teacher of Vedic chanting, I infuse each piece with Sanskrit mantra-s which I recite while painting. It's with deep emotion that I try to capture sacred images found within various pantheons of spirituality.
About My Art
My art is a form of divine shakti that transmits color, shape, mantra-s, and positive energy. Much like Tibetan prayer flags that release holy prayers, my paintings are a way for me to express my devotion and offer blessings into the world.
My love for texture and bright bold colors is inspired by the many pilgrimages I have made to India.
I create abstract paintings and sacred images using acrylic paint on canvas, canvas board and wood. I have also begun to explore landscape oil painting with a variety of palette knives.
Contact Info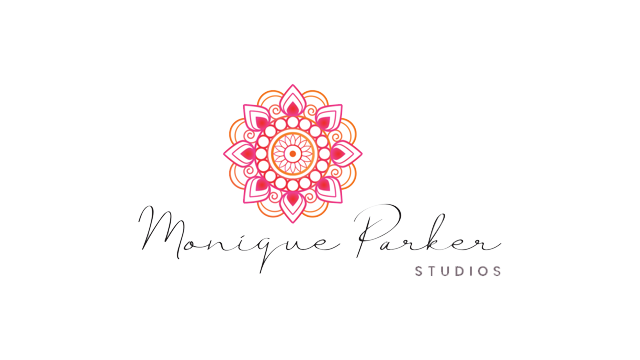 Monique Parker
HC 81 Box 8003
Questa, NM 87556
575-613-0519