Bio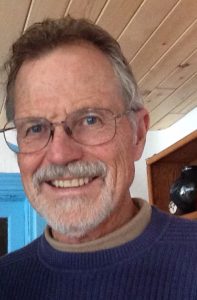 I have lived in northern New Mexico and southern Colorado for most of my life. I have worked with clay for about 38 years, off and on. I worked as a behavioral health counselor for 28 years and always maintained a home clay studio during that time. I worked in clay as time allowed and never lost interest creating in that medium. 
We have lived in Questa, NM for the past nine years and I have been working in clay full-time since moving here. I enjoy interacting with my customers through gallery openings, art/craft fairs and an annual studio tour.
About My Art
I work as a potter in a home studio. Clay is the material that I am most drawn to in the creative process. Working with clay allows me to follow a daily rhythm that I find most rewarding. Creating a vessel over several days or weeks, from forming to glazing to firing, requires patience and a commitment to a process that is thousands of years old.
I focus on the present, so my work evolves and I hope to bring a freshness of intention to each piece I make. I strive to produce functional work that will allow me to share my feel for the material so that those who see and use my pots may share in the experience of creation.
My work is thrown on a potter's wheel. It is fired to cone 6 in an oxidation atmosphere. The complete creation of the work from start to finish is accomplished by me alone.
Contact Info
Michael  Ridder
PO Box 586, Questa, NM 87556
mridder5@msn.com
michaelridder.com
Represented by:
Patrician Design Gallery  Albuquerque