Bio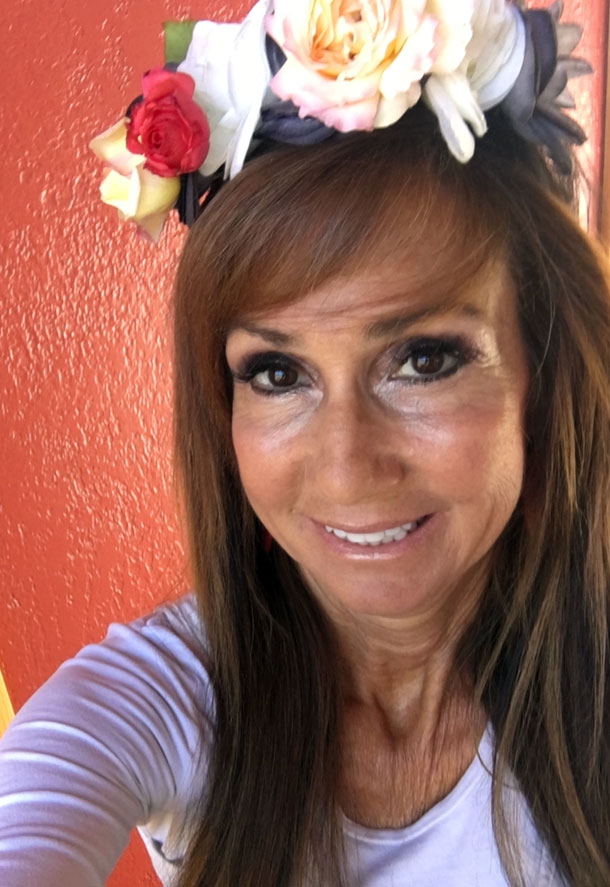 Julienne Hadfield started beading in elementary school and sold to the neighborhood pharmacy. Much to her surprise, they sold well.
Although she studied fine art and received a degree and made many fine art commissions, she continued to always maintain her passion for beading. Forty-eight years later, over 50 stores carry her beadwork, including two stores of her own in Mesilla, New Mexico.
Written up in New Mexico magazine and many other publications for her intricate, artistic, and prolific approach to beading, Julienne has not tired of the artform at 58 years old.
About My Art
"I don't seem to run out of ideas. I simply go for a hike and see a lovely flower that the light hits just so, and that inspires a new piece of jewelry," states Hadfield. "I love using things from Nature in my jewelry pieces as well."
Some of her favorite pieces are made from New Mexico turquoise, fossils, and many gemstones. "I love seeing how people react to my jewelry; it fuels me!" Hadfield was also the last artist in New Mexico to make a life-size horse sculpture for "The Trail of the Painted Pony" New Mexico art installation across the state.
Ali MacGraw, as well as many famous Native American artists were involved as well in making their own horse sculpture. The only difference is that Hadfield's horse was not painted – it had over 1 million tiny beads applied on it to create a beaded painting on the horse!
Contact Info
Julienne Hadfield
Julienne Jewelry Shop,  Mesilla Plaza, NM
Open 11 to 6 every day
Call in orders 575-647-9440